We're online! Part of our mission is to spread King's history and make it as accessible as possible. One way to achieve this goal is through a variety of offerings that can only be found online. These include exhibits, program and even walking tours. 
Exploring Schomberg's Main Street: Where the Past is Present
Image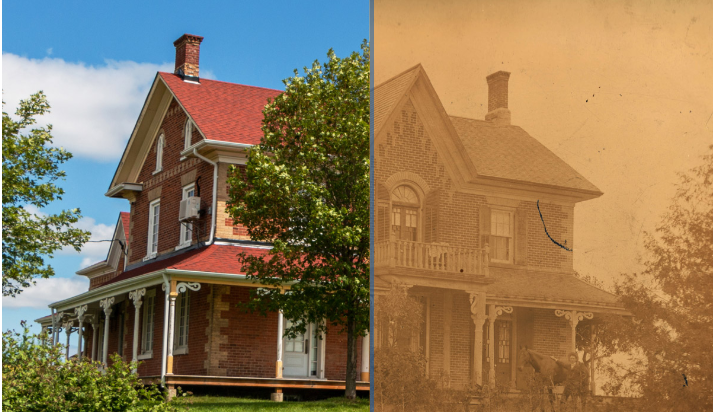 Explore Main Street Schomberg with the "Where the Past Is Present" Self-Guided Walking Tour.
Hosted with @onthisspot this FREE app allows you to see Schomberg in a new light. Then and Now photos let you gain an appreciation for this historic area and stories from the archives, local residents and the history books bring this tour to life. Make a day of it by taking the tour, stopping for lunch and popping into he wide variety of shops that historic Main Street has to offer.
The tour would not have been possible without the assistance of Bill Foran, Linda Jessop, Chief Jim Wall, George Burt, Jeff Hank, Terry Maynard, Gary Maynard, Tony Ouwendyk, Wendy-Sue Bishop, Geoffrey Aitchison, Alex Milani, Sandra Creighton, Daniel McConnachie, the Remember Schomberg group as well as countless other Schomberg residents.
Virtual Exhibits
The King Heritage & Cultural Centre is proud to partner with Treasured Inc. to host our online exhibits, including Stories of King which recently received honourable mention at the Ontario Museum Association Awards of Excellence.