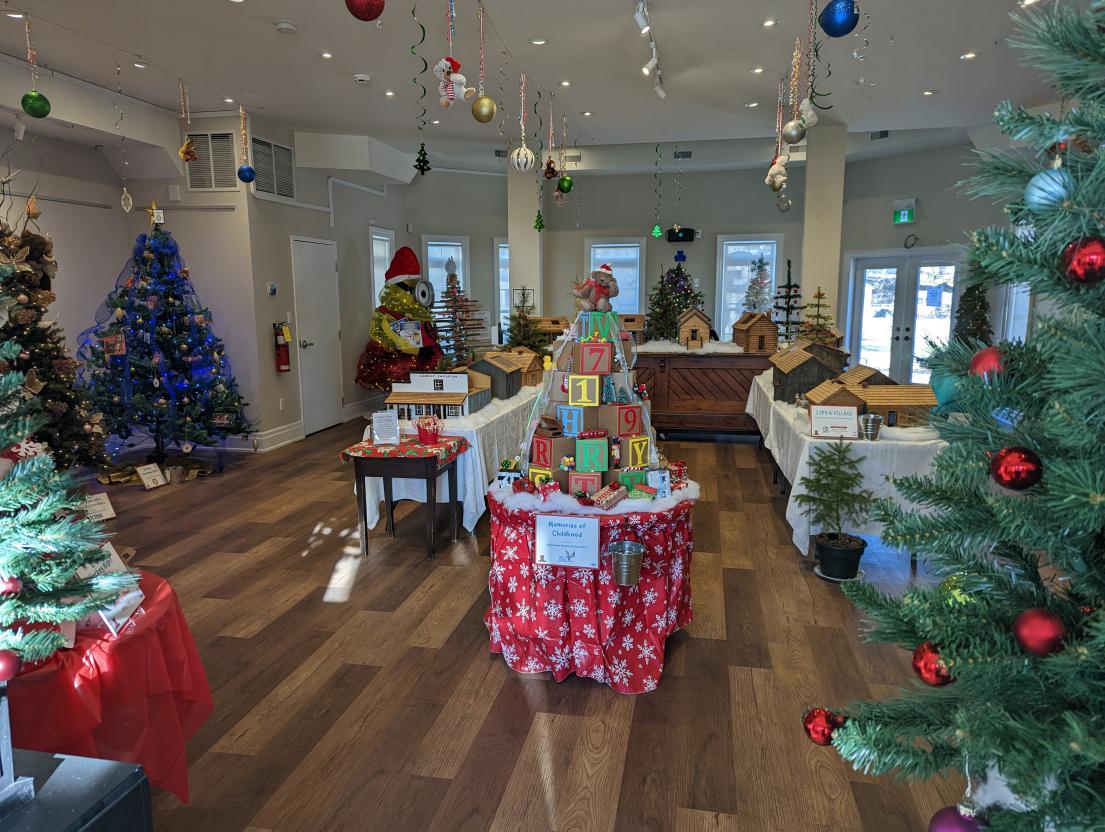 On Now
These exhibits are currently on display at the King Heritage & Cultural Centre
Kicking off the holiday season, Trees of Giving is an annual, feel-good community event presented by the Board and staff of the King Heritage & Cultural Centre. Community groups and local businesses were invited to participate by entering a tree decorated around the theme of CHILDHOOD. There are some real, artificial and constructed trees that are decorated with lights, homemade and store-bought decorations. 

It's now time to start the friendly competition and you're invited to participate by voting for your favourite tree. Voting tokens are $2 each. The tree with the most tokens wins and all funds raised will be donated to the Canadian Mental Health Association (CMHA) towards programs that support children and youth. 

Trees of Giving will be on display November 19 through December 17, 2022. 

Through the use of primary documents,  original photographs and authentic artifacts, A Place to Call Home examines the history and heritage of King Township, on land originally occupied by Indigenous Peoples, up to the present day.

This long-term display hosts thematic pop-up exhibits throughout the year. The exhibition is located in the Walter Rolling Schoolhouse Gallery, formerly the Kinghorn one-room schoolhouse, S.S. #23, circa 1861.

Please note that due to renovations to make the KHCC more accessible, this exhibit is temporarily closed. Thank you for your patience.
Coming Soon
These exhibits are coming soon to the King Heritage & Cultural Centre. Mark your calendars!