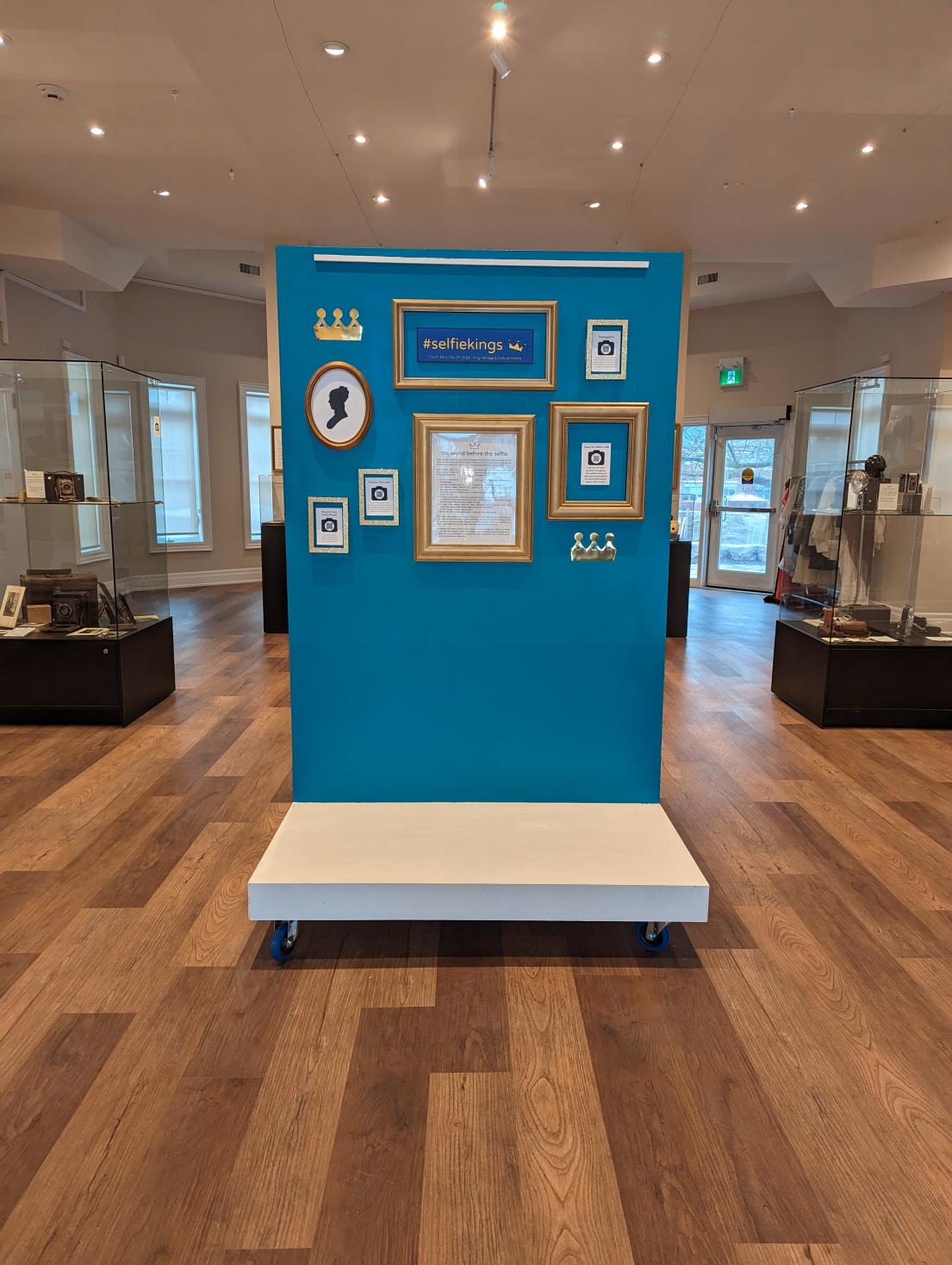 On Now
These exhibits are currently on display at the King Heritage & Cultural Centre
Through the use of primary documents,  original photographs and authentic artifacts, A Place to Call Home examines the history and heritage of King Township, on land originally occupied by Indigenous Peoples, up to the present day.

This long-term display hosts thematic pop-up exhibits throughout the year. The exhibition is located in the Walter Rolling Schoolhouse Gallery, formerly the Kinghorn one-room schoolhouse, S.S. #23, circa 1861.

Image

Say cheese and strike a pose. #selfiekings explores portraits and photography from throughout King's history, right up until today.  March 25 to May 27, 2023 (not available April 21-23)
Coming Soon
These exhibits are coming soon to the King Heritage & Cultural Centre. Mark your calendars!
Image

The King Heritage & Cultural Centre is pleased to announce its first art exhibit in recognition of Pride Season. "You Do You" will run June 3 to August 12, 2023. 

Call to artists ongoing until March 31, 2023

Image

"On the Trail of the Monarch Butterfly" displays stunning micro-photographic images and aerial photographs depicting the monarch's amazing journey from Montreal to the mountains of central Mexico. 

This exhibit will also explore the life cycle of the Monarch butterfly - visit to see live Monarchs as we wait for them to emerge from their crysalis (timing can't be guaranteed). Learn more about pollinators and how to create a butterfly friendly garden.

August 19 to November 10, 2023

Image

Trees of Giving is back for 2023! This feel-good community endeavor displays beautiful trees decorated by local groups and businesses – this year's theme is Festive Forest.

Trees of Giving is also a fundraiser and each year money is raised for a worthy cause. The recipient for 2023 will be announced soon. Visitors can vote for their favourite tree through the purchase of $2 tokens. The tree that receives the most votes receives a Best in Show certificate.

The King Heritage & Cultural Centre is open Tuesday to Saturday, 10 am to 4 pm. Trees of Giving is on until from November 18 through December 16 – admission is free to this display.