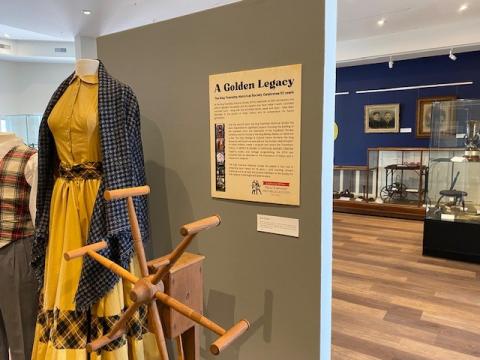 As the King Township Historical Society (KTHS) celebrates its 50th anniversary, this exhibit highlights the people and the passion that have made it so successful.
Over the past 50 years, the King Township Historical Society has been responsible for significant projects including the building of the Lloydtown Cairn, the restoration of the Lloydtown Pioneer Cemetery and the moving of the King Railway Station, to name but a few. The King Heritage & Cultural Centre (formerly the King Museum) itself would not exist without the Society's determination to collect artifacts, create a museum and record the Township's history. Included in this display are 50 of over 400 artifacts collected during the first year of the museum.
Exhibition opens on Saturday, April 30 and continues until June 30, 2022.