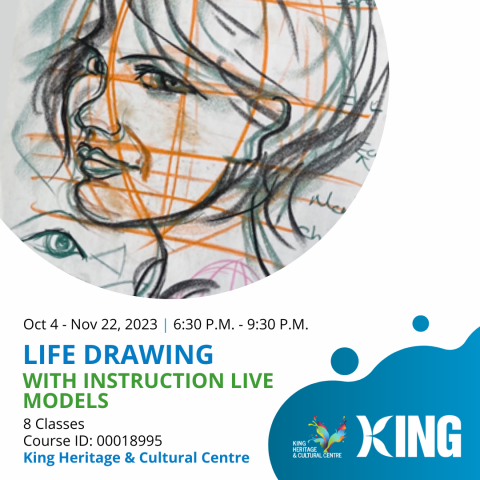 Drawing the human form is the foundation to learning the fundamentals of drawing in fine art education. Through in-class instruction and demonstrations, award-winning artist Giovannina Colalillo, will instruct you in specific drawing techniques to help capture gesture movements, shading, perspective, body proportions as well as skeletal and muscular structure with reference to professional live art models.
All levels welcome.
This course includes 8 classes, every Wednesday at 6:30pm-9:30pm, from October 4th - November 22nd, 2023. 
Each class includes instruction with live models; and, is held in Laskay Hall at the King Heritage and Cultural Centre.
Resident Fee: $250. Non-Resident Fee: $275.
Register HERE.
For more information, email: programs@king.ca or call us at: (905) 833-2331.