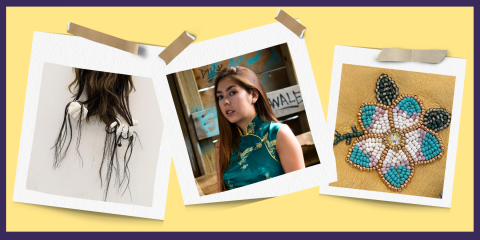 An Exhibition for International Women's Day
Presented by the King Heritage & Cultural Centre and Arts Society King, this first annual exhibition in recognition of International Women's Day features the work of 25 Canadian women artists from the Township of King, the Greater Toronto area and beyond. The exhibition features the following artists:
Carole Ahmad
Edie Andrews
Alexi Cohen
Giovannina Colalillo 
Alexandra Conrad
Veronica Georgieva
Elise Goodhoofd
Lisa Grealish
Donna Greenstein
Kate Greenway
Gabi Hoole
Salma Khan
Leen Fine Art
Ariel Len
Carmen Lia
Shiva Moghaddasi
Kathy Morgan
Michelle Muller
Evangeline Munns
Kathleen Rodgers
Vanessa Rosales-Castro
Colette Tanel
Mehtaab Wachhair
Lynn Wyczolkowski
Nadine Wyczolkowski  
In honour of IWD, women artists of all abilities, experience and orientations were invited to participate and share a piece of their artwork within a climate of affirmation and co-operation.
International Women's Day (March 8) is "a global day celebrating the social, economic, cultural and political achievements of women. The day also marks a call to action for accelerating gender parity."
For 2022, artists were challenged to interpret the theme of community through both their art and artist statement.
Consider a community that is diverse, equitable and inclusive;
a community where difference is valued and celebrated;
a community free of bias, stereotypes, and discrimination
What does community mean to you?
This art exhibition was the first project of a newly formed Exhibitions Committee at the King Heritage & Cultural Centre. The purpose of the committee is to ensure that the community is represented in the planning of exhibitions by gathering and generating ideas that reflect many interests. Volunteer representatives help to create a 3-year plan and keep a balance of both heritage and art displays on site and throughout the community.
This exhibition is open daily 10 am to 4 pm, Tuesday through Saturday, March 5 through April 16, 2022. Admission is by donation.
King Heritage & Cultural Centre is located at 2920 King Rd., King City.
905-833-2331         kingmuseum@king.ca