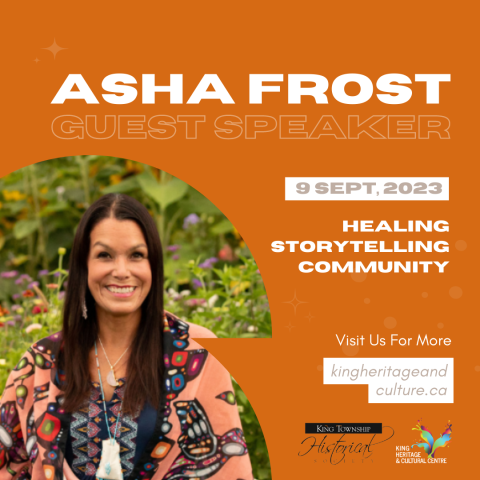 On September 9, 2023 from 11AM-12PM, the King Heritage & Cultural Centre and King Township Historical Society host Asha Frost: an Indigenous Healer, Medicine Woman, Mentor, and author of "You Are the Medicine: 13 Moons of Indigenous Wisdom, Ancestral Connection, and Animal Spirit Guidance". 
Asha will speak of Truth & Reconciliation through resilience, thriving, healing, storytelling, and drum song to encourage the audience to find their own gift through healing, wisdom, and community. 
General Admission: $10.00/person. Register HERE. 
KTHS Members: Free through KTHS Membership (Call 905-833-2331 or email programs@king.ca to Register).