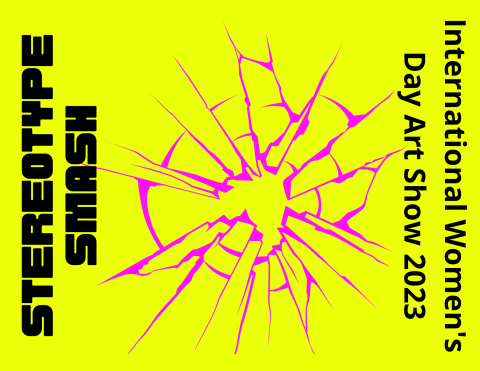 The King Heritage & Cultural Centre is pleased to announce the theme for the 2023 Women's Art Show in recognition of International Women's Day. 
Stereotype Smash - Some images and societal beliefs (regarding gender roles and equality, ideal bodies, sexuality and aging, for example) have outlasted their usefulness, are dated, inappropriate or are just plain untrue...
Take one and re-create it, re-imagine, re-contextualize…smash it!
Please review the guidelines below - the official call for artwork will open on September 12, 2022. The 2nd annual International Women's Day art show will run from January 14 to March 18, 2023.
GUIDELINES: 
All participating artists should identify as women and be 14 years of age or older.
Artwork submitted must relate to the theme of the show as interpreted by each artist.
An entry fee of $25 to be paid when the completed registration form is submitted.
A wide range of media accepted (including work created digitally).
Original artwork only (e.g. no photo-mechanical reproductions of paintings).
Only one entry (one piece of artwork) may be entered into the show by each artist.
All artwork must be complete, clean and ready to hang when submitted.
Each artist must submit a story (prose, poetry or quote) of 100 words or less with their work that offers insight to the viewer and enhances their interpretation of the show's theme.
Maximum size is 12 square feet for 2D work, preferably no wider than 60" across. Size restrictions may apply for 3D work (please contact us).